If you are tired of burnt rice, consider using a rice cooker. In this recipe we will show you how to cook rice in a rice cooker.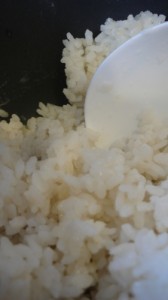 Before cooking the rice, make sure to rinse it thoroughly. Rinsing the rice will remove any contaminants. Using your rice cooker, add one cup of rice and one and a half cups of water. For taste you may wish to add a pinch of salt and a tablespoon of butter. Close the lid on your rice cooker and set the timer. Most rice cookers will cook the rice within ten minutes. Avoid opening the lid during cooking. After the rice has finished cooking, let it sit for ten minutes before serving.
Rice can be served with a variety of meals. Consider adding the rice to your favorite Chinese dish. If you are low on energy, consider adding rice to your diet. Rice is rich in complex carbohydrates. With 25,000 types of rice on the market, finding one that tickles your fancy should not be a problem.

(more...)