The thought of trying to cook healthy foods can sometimes be overwhelming. Broccoli contains many health benefits such as vitamin C, folic acid, calcium, potasium and is also rich in fiber. This will show you with easy steps, how to cook broccoli in the microwave for a quick and healthy side dish.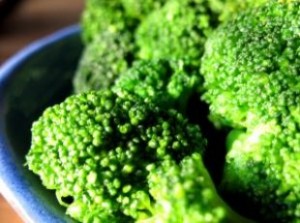 First, wash the broccoli in cool water. Trim the florets off the stem (cut them in half if they are large in size). Place florets in microwave safe dish in a single layer. Season as desired (lemon and garlic add great flavor). Add a tablespoon of water per half lb. of broccoli. Making sure to leave a small vent in the corner, cover the dish with cling wrap. Microwave on high 3-4 minutes depending on how tender you wish the broccoli to be, but be sure to not overcook
Simple, quick, healthy and tastes great! Try smothering it in cheese sauce or Alfredo sauce. Did you ever think you would find such an easy recipe for how to cook broccoli? Make it a night by adding some white wine to compliment the taste of your delicious broccoli.