When learning how to cook lamb chops a simple recipe is best. Try your hand at savory delicious baked lamb chops. This is a really simple recipe that does not take a culinary degree to prepare.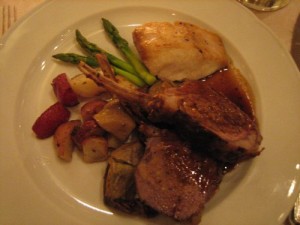 You will need the following ingredients:
- Lamb chops (12 5.5 ounce chops)
- 3 eggs
- 3 teaspoons Worchestershire sauce
- 2 cups dry bread crumbs
Before beginning the assembly of the chops, warm the oven to 350 degrees fahrenheit. Then mix the eggs and the Worchestershire sauce in a medium bowl. Dip the chops in the egg mixture, drudge in the bread cumbs, then arrange in a 9x13 baking pan.
(more...)