Asparagus is a versatile vegetable, easy to prepare in numerous ways. If you are trying to learn how to cook asparagus in the oven for the first time, just use this simple recipe.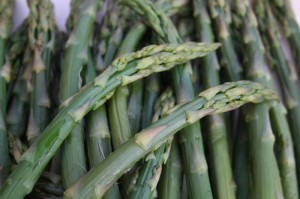 Clean the asparagus and snap the ends before laying the asparagus out on a baking sheet. Drizzle roughly a teaspoon of olive oil over the asparagus with a pinch of salt, a few drops of lemon juice, and herbs. Greek or Italian herbs are a great choice. Then bake in an oven that has been preheated to 425 degrees for ten minutes.
Asparagus in the oven is a great, delicious side for anyone on the go. A variety of dishes including eggs, puff pastry, and seafood complement the distinctive flavor of asparagus. Asparagus is a healthy choice because of its high levels of potassium, vitamin A, and folate. Asparagus is a top pick. (Haha, get the pun?)

Here's to another Fantastic meal!
For another great asparagus recipe, click here.