If traditional vegetables are becoming boring, consider preparing cauliflower. Cauliflower comes in a variety of colors ranging from white to purple. White is the most common color of cauliflower available. When preparing cauliflower, you will have many options. In this recipe, we will show you how to cook cauliflower by boiling it.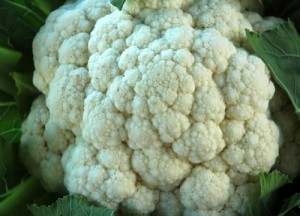 To prepare the cauliflower, start by removing all the leaves from the head. Next, remove the core from the center of the cauliflower. After the core is removed, dice up the individual florets. Wash the florets thoroughly. You are now ready to begin cooking. In a large pan, add three quarts of water and a pinch of salt. Bring the water to a fast boil. After the water has begun to boil, add in the cauliflower. Cook on high heat for 20 minutes. When the cauliflower is done, you will be able to pierce it with a fork.
Cauliflower goes great in soups and salads. If you are wanting a quick snack, serve fresh cauliflower with dips. I personally love cauliflower with a light cheese sauce. Sauvignon Blanc wines will enhance the flavor of any cauliflower dish. If digestive problems have you down, consider adding cauliflower to your diet. This crisp vegetable aids in digestion and detoxification of the colon.