Jasmine rice is a flavorful, aromatic dish native to Thailand. Slightly less sticky than regular rice, jasmine rice has a nutty flavor that can only be described as "super-delicious". This side dish is easy to prepare even for those who do not know how to cook Jasmine rice .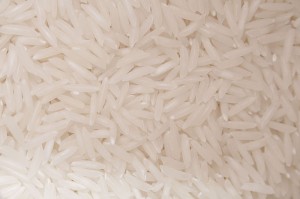 In a large saucepan, warm 2 tablespoons olive oil over medium-low heat. Stir in 2 tablespoons chopped onion and saute for 3 to 5 minutes. Mix in 1/4 cup green peas, 1 bay leaf (optional) and 1 1/2 cups Jasmine rice, stirring well to thoroughly coat rice. Pour 3 cups water into the sauce pan with the previous ingredients and salt to taste. Increase the heat to medium-high, allowing the rice to come to a simmer. After 5 minutes, reduce heat to low and allow the rice to simmer lightly uncovered until all the liquid is absorbed. Remove the saucepan from the heat and cover the rice, allow it to sit 40 minutes before serving. Total cooking time should be approximately an hour.
In Thailand, jasmine rice is served with hot herbal tea that compliments its taste and aroma. This Jasmine rice dish is low in fat and calories, making it an excellent choice for those eating a healthy diet .

Here's to another Fantastic meal!