Few meals bring to mind a classic family dinner like a roast. For the busiest mom or dad, learning how to cook a roast for your family can be a snap! Just follow these easy directions and see for yourself.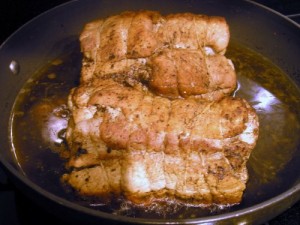 You will need the following ingredients:
- A roast
- A roasting pan
Preheat your oven to 500 degrees. Slip your roast and covered roasting pan in the oven. Cook it for 5-7 minutes per pound (depending on if you want your roast rare, medium or well done). When it's done, turn the oven off, keep the door closed and leave the roast in there for 2 hours. By the end, you'll have one perfectly cooked roast!
Add some sauteed green beans and mashed potatoes and you'll have a well-balanced, easy meal that tastes like comfort food! Get some milk for the kids and a nice Cabernet or Merlot for mom and dad and dinner is served!